2020 Summer Opening:2020/8/20. 9:00 p.m. ~ 2020/8/29. 9:00 p.m. 
Taipei time (GMT+8)
2020 Summer opening delivery:2020/8/30. ~ 2020/9/5.
*Non-Taiwan receiving addresses, please pay attention
*
Due to the COVID-19 crises, 
by Aug 6 there are

only 21 countries/areas still available for standard delivery or EMS.
(please check the attached list.)
If your receiving address isn't on the list, 
means we can only ship your order via DHL / FedEx,
the delivery fee is higher but also faster and safer.
Please send us a message for further information.
Here we provide an example, for reference only.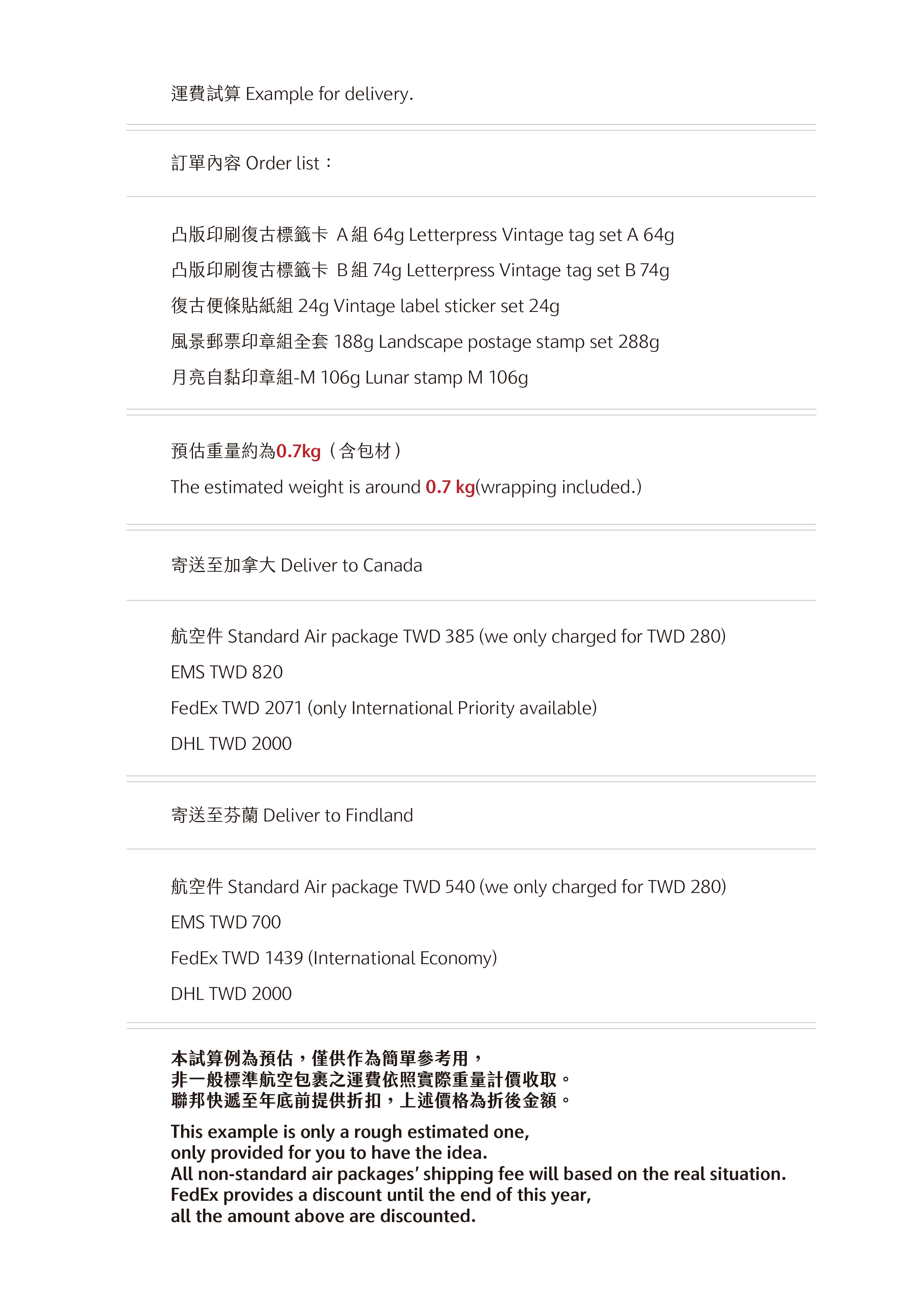 Sadly we don't know when exactly the delivery will be lifted again.
there might be more add to the list...
we'll keep on tracking the latest information and update anytime.


This is a crucial time for everyone,
we do out best of what we can do for you,
hoping to bring you some pieces of happiness.
Please be kind to each other and stay optimistic.
We sincerely wish you all the best.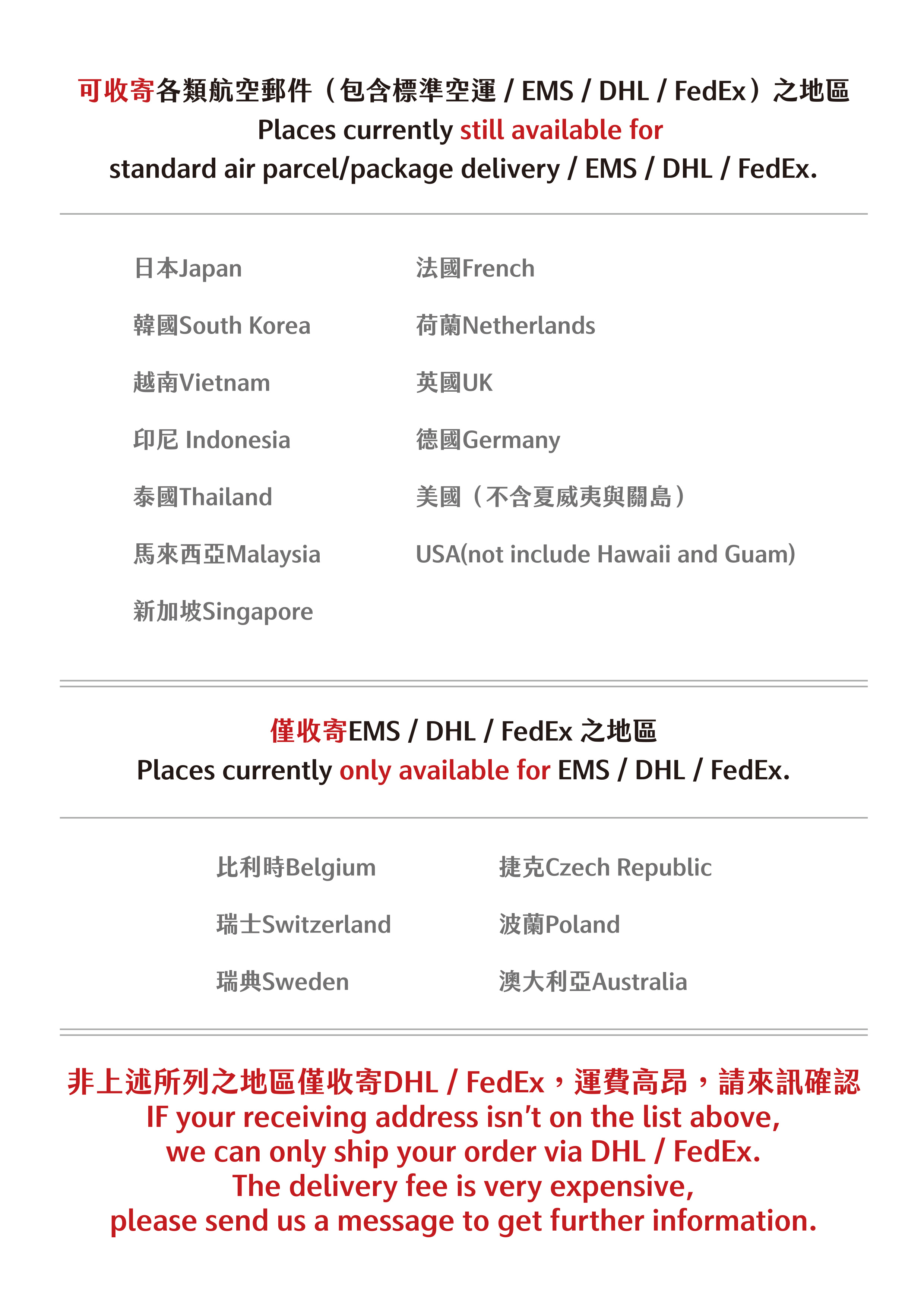 Thank you very much for coming to our store.
To provide you a better shopping experience,
Please make sure you understand all of our terms and conditions before you place an order.
We wish you a pleasant day :)
1. Please provide the correct information when you place an order. 
    Your privacy is protected by law.
    Please check Shopline's privacy policy as well.
2. We refuse and will report any false/fake information and all kinds of frauds and scams.
    Also, we reserve the right of canceling any order using false information.
3. We welcome all kinds of retailers from all over the world.
    Please contact us by emailing me to sakurainei@gmail.com for our wholesale policy and the order form.
4. Please notice our opening and delivery schedule.
5. Pre-order merchandise will be restocked within 50 to 70 business days.
    Business days DO NOT include weekends, holidays, and any other non-working days.
6. Please be aware that once the order has been placed, 
    it means you fully agree with our terms and conditions. 
7. We refuse any unauthorized commercial/ illegal behavior. 
8. LCN creations including products, artworks,  illustrations, photos...etc, all rights reserved by LCN Design Studio.
9. CamouflageMore creations including products, artworks,  illustrations, photos...etc, all rights reserved by CamouflageMore Design Studio.
10. This store is based on the Shopline e-commerce platform.  
11. If you have any questions, please feel free to contact us at any time.
      We sincerely welcome you.
      Thank you very much!