*Non-Taiwan receiving addresses, 
please notice the following statement
*
*
International shipping fee has been increasing due to COVID-19.
All international deliveries
 will be charged based on their actual weight.

Following are a few examples for your reference.
*
By February 18, only 
41
countries/areas are still
available
for standard delivery or EMS.
(please check the attached list.)
*Here are three examples for your reference.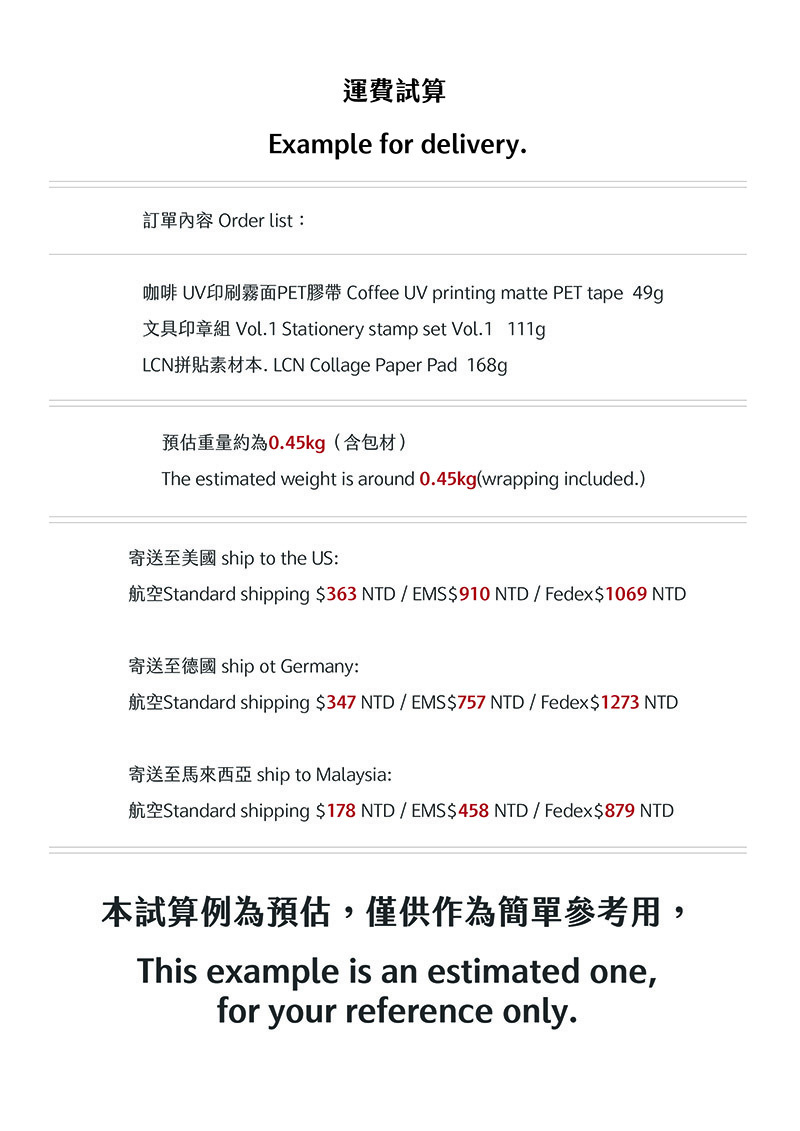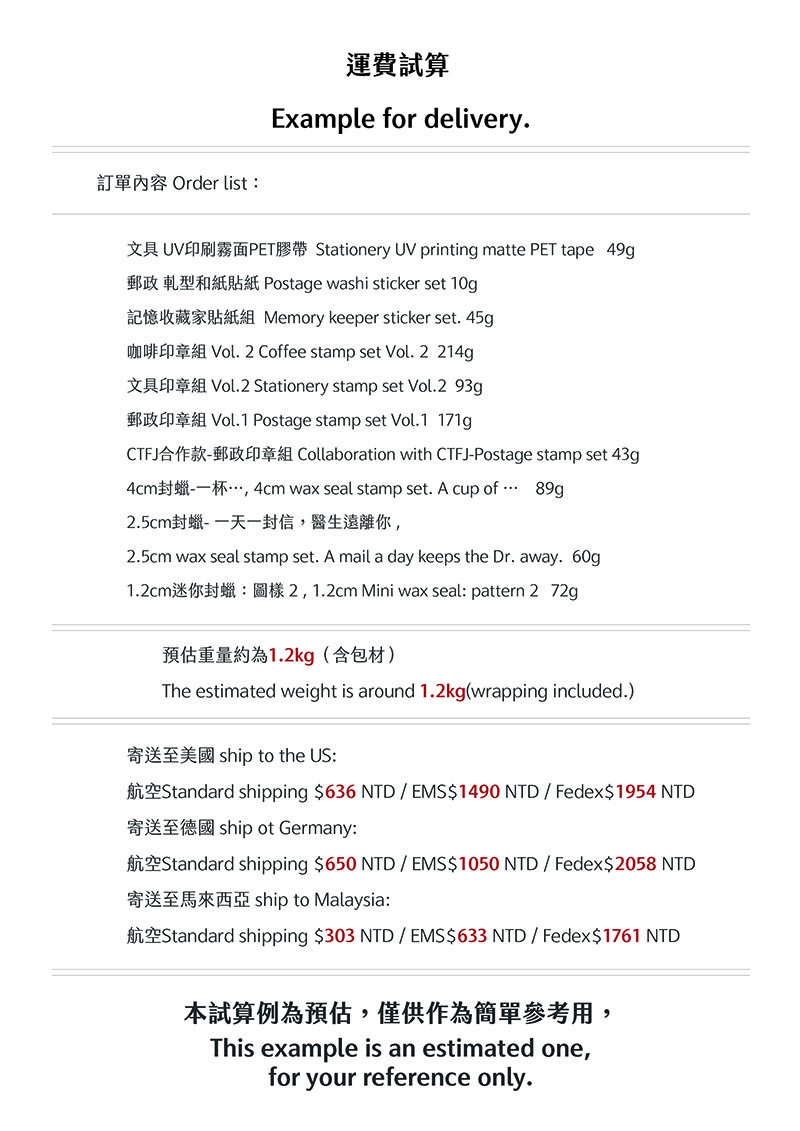 *
We'll track the international shipping information and update you anytime.
1. You can choose from standard air parcels/packages by Chunghwa Post., EMS, or FedEx as the delivery method.
Your order's weight measures the shipping fee.
*Due to the shipping restriction that started in 2020,
we are now providing FedEx as the shipping method for those restricted countries/ areas.
Therefore, the order measures FedEx's shipping fee. 
FedEx's shipping fee won't appear on your order while checking out.
We'll do the calculation afterward and inform you later.
After confirming, we will send you an invoice ONLY for the shipping fee.
Please notice that we DO NOT provide free international shipping.
2. Orders contain in-stock items, and pre-order items shall be delivered after restocking all merchandise. 
Please pay for the second delivery if you like us to ship your order separately.
Or place two orders, one for in-stock items and one for pre-orders.
3. Any return caused by personal reasons (including delayed claiming, address changing without noticing...etc.),
Please pay for the second delivery and the return fee.
We will ship your order ASAP after we receive the payment.
4. Please notice that pre-orders require 60 to 80 business days for processing.
Business days DOES NOT include any weekends, holidays, or non-working days.
Please check our latest notification for updates. 
5. We are not responsible for any lost, delayed, or damaged parcels once the package has left our warehouse.
7. Any tax is on the purchaser. Therefore, we do not accept "an unexpected tax" as a returning reason.